Alyssa Dessoye
I have Blake Leopold to thank for my love of opera and performing. He instilled such confidence in me at a young age and has been a constant support in my career. He is a wise teacher with genuine love for the art form. Mr. Leopold strives for the betterment of his students not only as singers, but as artists, and continues to influence my work today.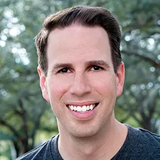 Craig Ruska
As a student of voice with Blake Leopold for nearly a decade, I have noticed a tremendous difference in my voice and new confidence in my musical theater performances thanks to the careful input and guidance of Blake. The environment is both friendly and professional. Having attended voice recitals for years, I have seen unbelievable improvement in many of the students. Personally, I feel that I have developed a great friend as well as a mentor. I highly recommend the Mr. Leopold.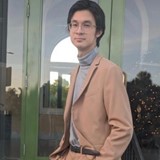 Timothy Nguyen
Words cannot begin to describe how much Mrs. Leopold has done for me in nurturing me and fostering my passion for music and for life. She is more than just a teacher. She is a person who genuinely cares about her students. I consider her my second mother. I will always be grateful.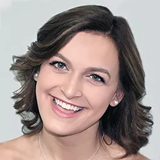 Logan F.
I have been studying with Mr. Leopold for about 2 years, and he is probably the smartest man I know when it comes to voice. He helped me learn graceful technique and how to take care of my voice. He even got me through a vocal injury! Highly recommend to anyone who is looking for an amazing vocal coach!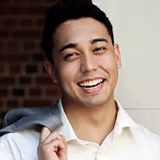 Charles Sciascia
I studied both piano and classical singing with master teachers, Mr. Blake and Mrs. Esther Leopold for five years. I started lessons with them when I was in sixth grade until my sophomore year in high school. Later on, I was accepted and enrolled in the Bachelor vocal performance program at one of the best music schools in the world, the Eastman School of Music in Rochester, NY.
Mr. & Mrs. Leopold taught me good and healthy classical techniques that enabled me to achieve these major feats in my music studies at a young age. However, the greatest thing that they gifted me with was the desire for excellence in myself and my art. Not only did I receive piano lessons and voice lessons every week, but I also received life lessons. I know for a fact, that I wouldn't be doing what I do now or be happy with the man I am today if I didn't have the wonderful privilege to study and be guided by these wonderful teachers in such a critical period of my life.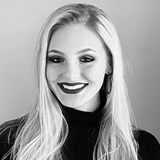 Kamryn Jones
I have loved to sing and perform since I was eight years old, but I didn't always enjoy lessons in the past-especially because I really struggle with attention and focus. I started studying with Mr. Leopold a year ago, and our lessons are seriously so much fun! Not to mention he has really helped me bring artistry to my voice and taught me how to connect with my audience.
When I am not working hard on my techniques and song practice during my lessons, I am laughing and having fun! I look forward to my lessons and can honestly say they are a highlight of my week!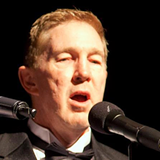 Jack Killbride
Mr. Leopold is not only an amazing vocal teacher but also a great friend. I thought my voice was gone forever, but in just a relatively short time I was not only singing better than I ever had before, but I had auditioned for St. Petersburg Opera and Opera Tampa and performed in the chorus of several operas. I continue to do so to this day. He understands the nuances of each voice and how to develop that voice to your own God-given style and abilities. If you are taught by Mr. Leopold you will sing excellently for your entire life without damaging your voice and you will sing to the very best of your ability, which in most cases is better than you could have imagined.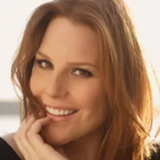 Whitney James
Simply put, Blake is a fantastic voice teacher. He is an expert in vocal technique. He is caring, patient, kind, encouraging and fun. Whether you're taking lessons as a beginner or at a professional level, he is an expert instructor with years of teaching experience. Blake helped me address issues with placement, breath support, and tongue tension. He also helped me recover after laser vocal cord surgery. I trust my voice to his skill and knowledge and look forward to my weekly voice lessons.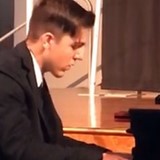 Dana Kistler
We highly recommend (Esther Leopold)!! We were so lucky to have this high caliber of instruction In Pasco County! Mrs. Leopold is amazing - she has helped my son tremendously, so much that he has earned superior distinction at MPAs and will be entering competitions soon! If you are considering piano instruction - you will not be disappointed with Mrs. Leopold, she is the best!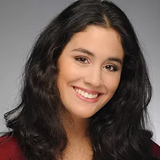 Teresa Tompkins
Blake Leopold has not only developed my voice and musicianship to the best of its ability, but he has also been the most supportive, inspiring, and kindest mentor! I am so grateful for the patience, wisdom, and joy he has given me for the past five years. He has instilled in me a deeper love, passion, and appreciation for music and the voice.